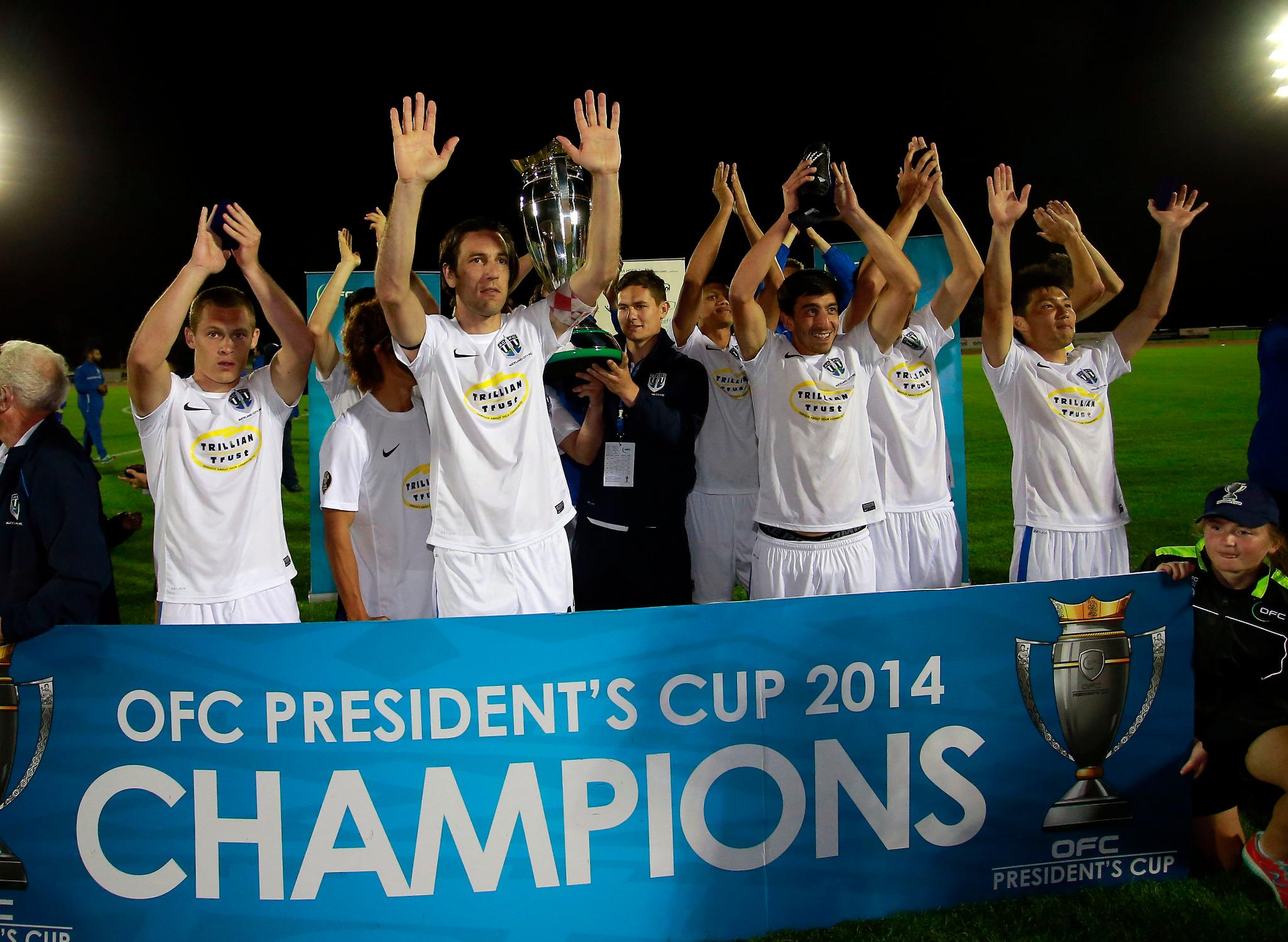 Last week, Auckland City and their three Englishmen took part in the inaugural OFC President's Cup.
The competition included the current OFC Champions League holders, Auckland, as well as the OFC Champions League runners-up and four additional sides who were all invited to the tournament.
All matches in the competition were to be held at the Trusts Arena in Auckland.
Monday 17th November: Auckland City 4-0 Singapore U23 (Group A match)
Against a youthful Singapore side, Auckland strolled to a comfortable win. They scored a couple of goals in each half being helped by the dismissal of Ali Hudzaifi, who was sent off for the visitors in the 20th minute.
English defender John Irving started the match and played the entire game. Compatriot Sam Burfoot played 73 minutes before being replaced and English forward Darren White came on off the bench for the final thirteen minutes of the match.
Friday 21st November: Auckland City 9-0 Bodden Town (Group A match)
Four days later, Auckland took on Cayman Islands side Bodden Town in a largely one-sided affair.
Irving and Burfoot started once again, with White coming on as a first half substitute. Incredibly, at half time it was just 2-0 but the superior fitness of the home side showed in the second 45, with an additional seven goals.
Both White and Burfoot were on the score sheet, they scored the second and eighth goals respectively.
Sunday 23rd November: Auckland City 2-1 Amicale (Final)
Having cruised their way through the group stages, Auckland made the final against group B winners Amicale, who had also won both of their games so far. The match was a repeat of the OFC Champions League final back in May, which the New Zealand side won 3-2 on aggregate over two legs.
This game saw Irving start once again with White handed his first start of the competition. Burfoot missed out on the game through injury.
Amicale took a surprise lead four minutes before half time and held onto their lead for over twenty minutes before Argentine forward Emiliano Tade equalised.
The momentum was then all with the hosts and they took the lead for the first time in the match, with a goal eleven minutes from time scored by Ryan de Vries.
Auckland held onto the lead to win the very first OFC President's Cup. Both White and Irving played the full ninety.