As 2020 heads further into its final weeks, league seasons across the world are coming to an end. It has been one of the most disrupted years in history with many competitions being halted for several months, starting later or just not starting at all, as was the case in the lower tiers of Norwegian football.
For this blog, I have selected five players who have shone this year dispute the disruption. I have gone for players who are have broken through this year – whether that is finally nailing down a first team spot or making their debuts in professional football.
Remember, I am only including players who compete in countries which have a calendar year season. So in this article that is Sweden (3 weeks of the season left), China (playoff final this week), Iceland (season prematurely ended) and USA (regular season over).
Two of the list have left Premier League sides to move abroad but that's not what I will be focusing on today. Instead, if you want to follow the Premier League, there are odds out now for the top contenders so you can direct yourself to that page. For now, let's move on and start dissecting the players a little bit.
Ashley Coffey // 26 // Forward // IFK Haninge (Sweden 3)
27 appearances // 23 goals // IG: @acoffey9
With just three matches to play, Coffey leads the way in the Ettan Sodra goalscoring charts. As much as a golden boot would look great on the footballing CV, the forward from Leeds remains focused on helping his side earn promotion.
IFK Haninge currently sit fourth in the southern division of Sweden's third tier. They are three points off the promotion spots, with the top two sides going up but it is fair to say they would not be in contention was it not for the English striker.
It is Coffey's second season in Sweden, having exploded on the scene with 12 goals in 11 matches last year for fourth-tier side Huddinge IF (read my interview with Coffey here).
He has taken the step up a division in his stride, firing a remarkable 23 goals in just 26 league matches, including a very impressive three hat tricks. It has led to press interest in Sweden, where the striker announced his intentions to continue to progress up the leagues in his new home. He is targeting the top-flight which would see him have to give up his role at an international school.
His record is made even more impressive by the fact that he came from playing for Whitby Town of the seventh-tier of English football.
If he can score this many goals living his double life, then just imagine the amount he would score in full-time football?
Tyias Browning // 26 // Defender // Guangzhou (China 1)
16 appearances // 6 clean sheets // IG: @tybrowning
Former Everton defender Browning made 13 appearances in all competitions last season for Guangzhou Evergrande but just four of those appearances came in the Chinese Super League as his side were crowned champions.
Of course, he had played his part in their victory, but you could not blame the former England U21 international for not feeling like he had personally helped them win the league. That would not be the case if Guangzhou were to win the league playoff final on Thursday. This year, Browning has been the club's best centre-back, playing in 16 of their 19 games so far. The club have lost just two matches all year with Browning having been absent for both, reaffirming his importance to the side.
Back in England, he had featured at right-back, especially in his early days, but the permanent move to centre back in China has seen him take his game to the next level and he is competing against some elite level players.
His side have already come out on top of Nico Yennaris's Beijing Guoan, eliminating them in the semi-finals. Now all that stands in their way of back-to-back titles is Thursday's match at home to Jiangsu Suning, having drawn the away leg 0-0.
The next step for Browning would be making his international debut for China, having already had his first senior call-up.
Kian Williams // 20 // Winger // Keflavík (Iceland 2)
16 appearances // 6 goals // IG: @kpjwilliams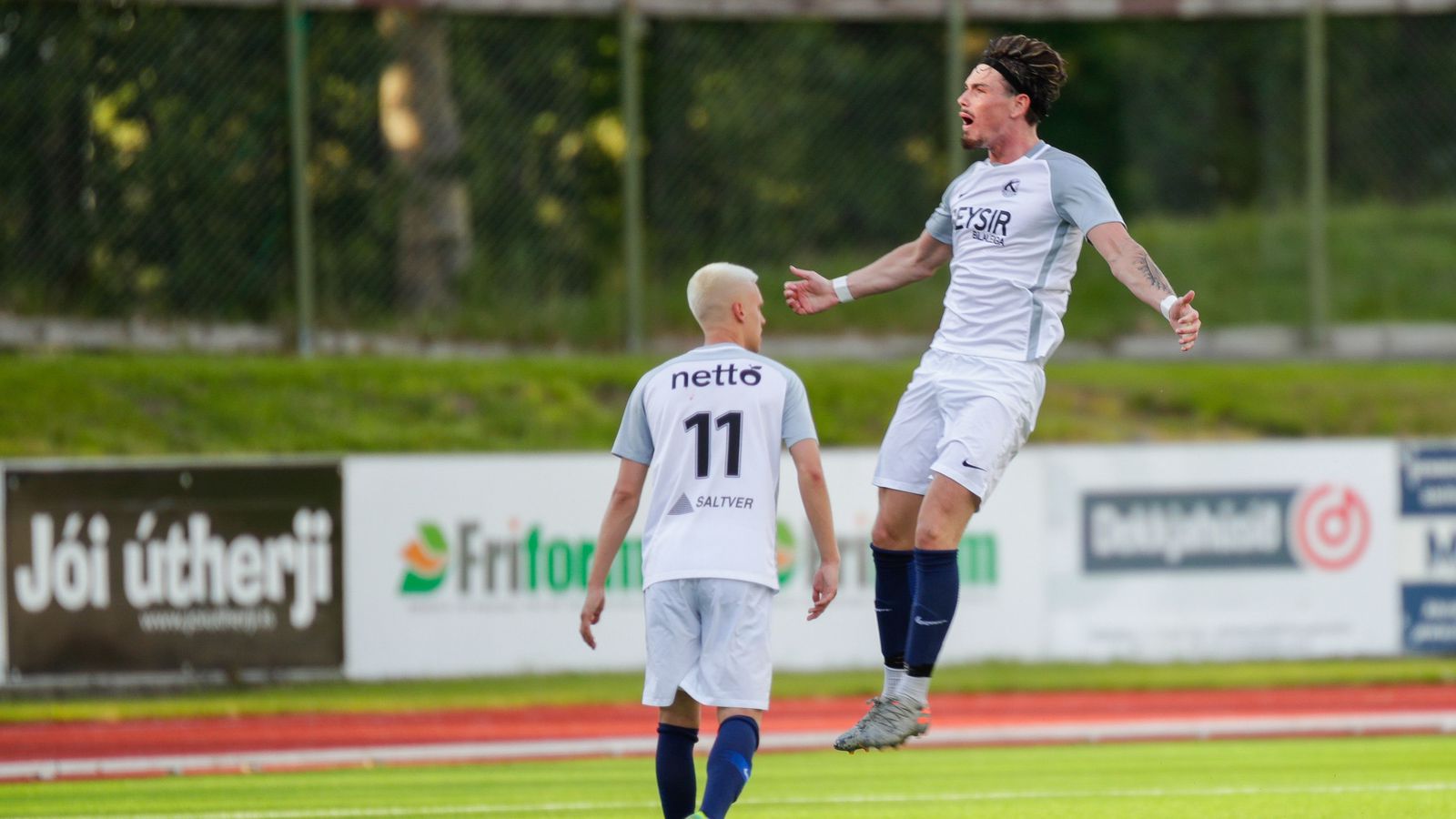 Williams returned to Iceland this year having made a solid start following his move abroad in July 2019. Having found his feet at Magni, he joined Keflavík for the 2020 season, linking up with a side who had ambitions of promotion.
It seemed unlikely at first, losing twice in their opening five matches, but a strong end to the campaign, bolstered by Williams' impressive performances, saw them lift the second division title. This was after the Icelandic FA's decision to end the season two weeks early but Keflavík were top of the league with a game in hand regardless.
Williams seemed to play his best football this year when he came up against his compatriots. He scored a brace against Vestri and another double against Víkingur Ólafsvík who had four Englishmen in their starting line-up. It was in the match against Vestri that he scored his incredible goal of the season contender.
The former Leicester City man also popped up with several key assists as he built up a connection with the league's top scorer, Australian forward Joey Gibbs.
Perhaps a crack at the top-flight beckons next season for the 20-year-old?
Francis Jno-Baptiste // 21 // Forward // Östersunds (Sweden 1) & AFC Eskilstuna (loan, Sweden 2)
23 appearances // 7 goals (combined stats) // IG: @officialfjb
It had been a lowkey arrival in Swedn for Jno-Baptiste. Arriving at Östersunds in January 2019 from Crystal Palace's academy, he made just five appearances in his first year. The second year has been very different.
Starting the delayed campaign out on loan with AFC Eskilstuna in the second division, it did not take him long to score his first senior goal, a long range strike in his third match of the loan spell.
He then followed that up with two more strikes, not a bad return for a side battling against relegation. After impressing out on loan, he was recalled to Östersunds and given a chance to compete for game time in the top-flight and so far, he hasn't disappointed.
Having not scored a senior goal before this year, the 21-year-old returned to fire four goals in 14 matches (7 starts), helping his side move up the table and away from relegation trouble.
This year has been an undoubted breakout year for the forward and with three games still yet to play, he could help Östersunds secure a top half position. Alongside his compatriot Blair Turgott, the pair have played a big part in the club's improved second half of the season and rise up the table.
Jack Gurr // 24 // Defender // Atlanta United 2 (USA 2)
16 appearances // 1 goal // 3 assists // IG: @jackwilliamgurr2
Gurr is everything you would want from a modern day full-back. A very valuable threat going forward with superb crossing ability but also equally as reliable going the other way. It's easy to forget this was his first season in professional football.
Joining the B team of MLS giants Atlanta United who compete in the country's second-tier, Gurr made the step-up from playing a couple of seasons in what is effectively the country's fourth division. This came after four years playing college soccer, having formerly been part of Gateshead's academy near his hometown of Newcastle.
It was not a great season for Atlanta United 2, winning just three of their 16 games and subsequently not making the playoffs but it didn't stop Gurr from making an impact. He created 36 chances (6th highest in league), made 102 crosses (2nd highest) as well as providing three assists and even scoring one himself. However, he did not do himself a disservice at the back either, making 31 clearances and boasting a tackle success rate of 80%.
We have seen in the past with fellow Englishman Laurence Wyke making the step up to play for Atlanta United in MLS and it would not be surprising to see Gurr do the same.